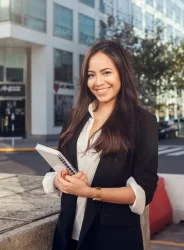 Want to take your English to the next level and work in a business environment? Our Business Diploma Program introduces students to fundamental skills of business communication and explores business topics such as finance, trade, marketing, customer service and office management skills.
English Level Requirement
This program is designed for students at the lower intermediate level *CLB level 4 [Intermediate] or above.
Students must have at least *CLB level 4 [Intermediate] in order to take Business Diploma.
If your English level doesn't fit your chosen program, registrars will give you other options.
Before your register, please check if your class is available.
*Canadian Language Benchmark Test /Check LCC Level Chart
All fields are required