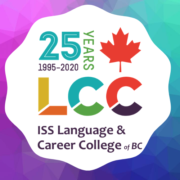 Before you register, please check the following:

You have reviewed the entrance requirements.

You have provided proof of English proficiency.

You have read and reviewed our policies.
Course Delivery Method: In-Person
LCC's in-person classes will be held at 601-333 Terminal Ave, Vancouver
If you would like to study English online, please click here.
Class Availability:Open
Other in-person class options:
Intermediate and advanced levels (CLB 4+):
In-Person Academic English
Health & Safety
As we begin to offer increased in-person services, the safety and well-being of our students, clients and staff continues to be our number one priority. Please review the following safety information and contact us if you have any questions.
Have questions? Contact us!
Contact 604-684-2325 from 10:00 AM – 4:00 PM (Monday – Friday)
or email info@LCC.issbc.org