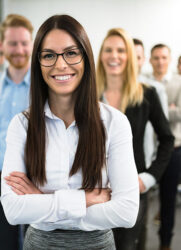 This Diploma Program has three 8-week cycles (fundamental – 8 weeks, intermediate – 16 weeks and comprehensive – 24 weeks. LPD can also be taken as part of a co-op program.
Schedule:
The Leadership Preparation Diploma program begins every Monday.
Students can register for 8, 16 or 24 weeks.
If you take this program as part of a Career Co-op program, it will include additional courses and a co-op work component.
To Register for the Career Co-op Option click here.
Students are encouraged to view our English level chart or schedule an assessment test to determine their English level.
All fields are required